Become a Member
Tarandowah is rooted in the history and traditions of the game. It is wind swept and has undulating fairways and greens protected by deep bunkers and bordered by wispy fescue. Tarandowah plays dry and fast and all the trouble is on the ground between the golfer and the hole. Successful play requires courage, skill and strategy.

Tarandowah's brand is suggestive of the Open Championship style of golf, but it takes us beyond a wind swept golf course with sod-faced bunkers and wispy fescue. It takes us back to the game's roots and celebrates its heritage. Joining Tarandowah connects you to a unique society of golfers who share in a love of links golf.

2022 Memberships can be purchased online below, or by filling out the Membership Form and submitting it in the Pro Shop. Please note, there are only 150 memberships available for the 2022 season.
Membership Rates
Click on any of the memberships below to purchase yours online.

Notes:
1. Applicable taxes extra.
2. 5 Day members can play for $40 + HST on weekends. No holidays.*
3. A junior member may bring another junior free of charge. Some restrictions apply.**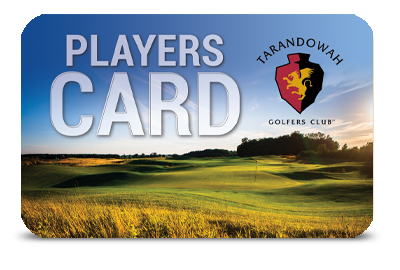 2022 Players Card
Purchase a Preferred Player Card for $95 + HST and play any day for $40 plus tax, or $30 plus tax after 4:00 pm. (Only 100 Players Cards are available for the 2022 season.)
SOLD OUT FOR 2022!
"Martin Hawtree shocked southwestern Ontario golfers when he built an incredible, links-style, course out of farmland near London. In fact, outside of Cabot Links, some consider Tarandowah to be the best links interpretation in Canada."